Kribi Deep Seaport container terminal managed by Bolloré, Necotrans Groups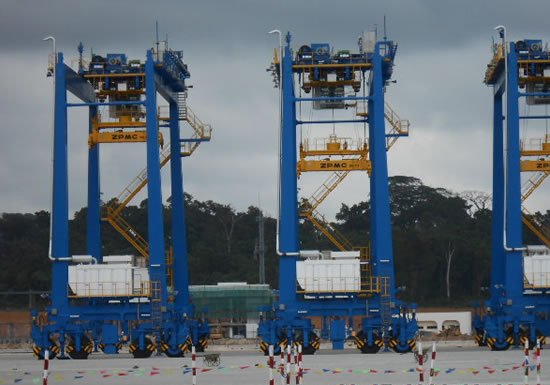 The container terminal of the Kribi Deep Seaport will henceforth be managed by the Bolloré / CMA-CGM / CHEC consortium while the operation and maintenance of the multipurpose terminal has been handed to the Necotrans/KPMO consortium. This follows a release of the Prime Minister on August 26, 2015. The creation of a ports authority there and appointment of management team are still awaited to render the infrastructure.
Kamerpower est un hub pour les étudiants, les demandeurs d'emploi et l'annuaire des bourses d'études. Le site fournit des informations informatives gratuites concernant les concours, des opportunités éducatives, Universités, Résultats, Jobs, Stages, Épreuves, Conseils etc, Le meilleur endroit informatif au Cameroun, l'Afrique et africains dans le monde entier.