[Canceled] Results ENAM Concours Entrance Cycle A, B Cameroun admissibles.
Results ENAM Concours Entrance Cycle A, B Cameroun admissibles. The Director General of the National School of Administration and Magistracy (NSAM) announces: The following have been declared successful for the oral part of the Competitive Entrance Examination into Cycle "A" and ''B'' of the Judicial , Administrative and Financial Division for the recruitment of 405 Pupils for the 2017-2018 academic year. In alphabetical order they are: kamerpower.com
The oral examination will take place at ENAM, on Tuesday 21th November 2017 at 08:00 am. The eligible candidates are expected to be present at 07:00 am prompt at the great amphitheater with their national identity card.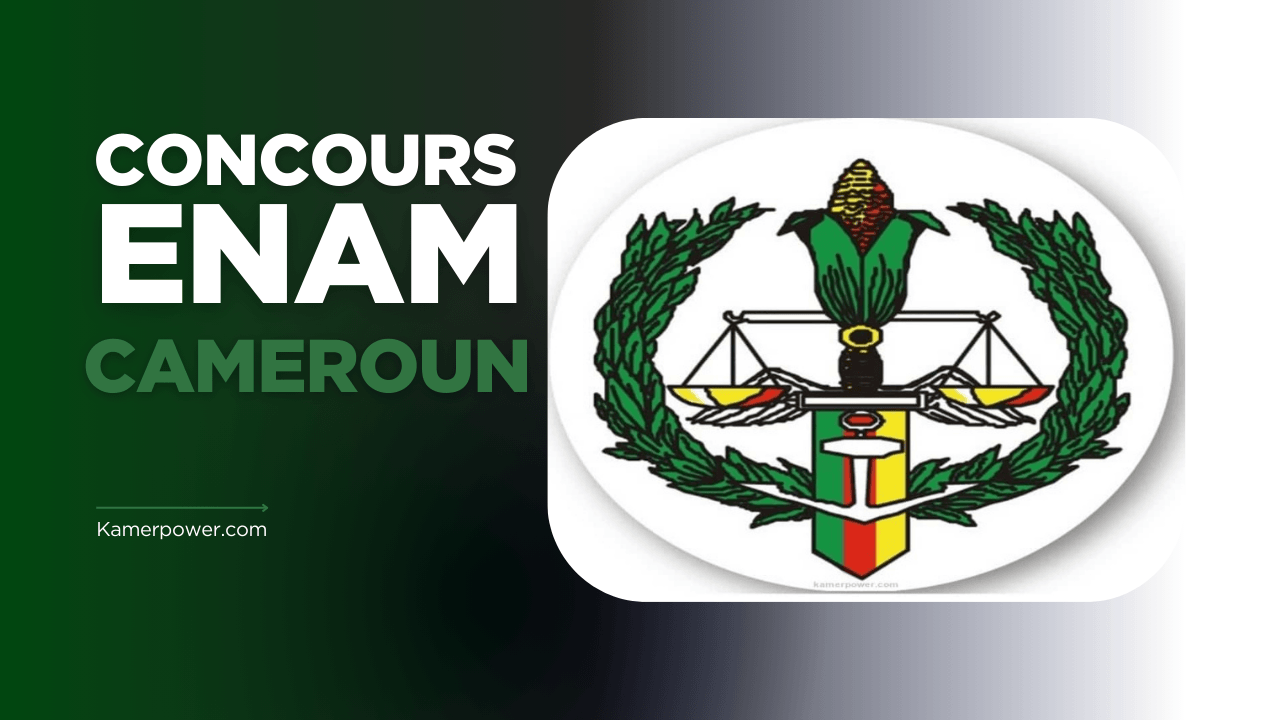 ---
COMMUNIQUE
Admissibilités Resultats Concours ENAM 2021-2022 Cameroun. Le Directeur Général de l'Ecole Nationale d'Administration et de Magistrature (ENAM) communique : Sont déclarés admissibles aux épreuves orales des concours d'entrée au cycle « A » et « B » des Divisions de la Magistrature et des Greffes, Administrative et des Régies Financières, en vue du recrutement de 405 Elèves, au titre de l'année académique 2017/2018, les candidats ci-après classés par ordre alphabétique : kamerpower.com
Les candidats admissibles retardataires ou pour des raisons de forces majeures, seront soumis à un jury spécial qui se tiendra le Vendredi 24 Novembre 2017 à l'ENAM dès 08 heures précises.
Les épreuves orales d'admission auront lieu à l'ENAM le Mardi 21 Novembre 2017
à partir de 08 heures. Les candidats admissibles devront se présenter dès 07 heures très précises au grand amphithéâtre munis de leur carte nationale d'identite.
Results ENAM Concours Entrance Cycle A, B Cameroun admissibles.
Kamerpower est un hub pour les étudiants, les demandeurs d'emploi et l'annuaire des bourses d'études. Le site fournit des informations informatives gratuites concernant les concours, des opportunités éducatives, Universités, Résultats, Jobs, Stages, Épreuves, Conseils etc, Le meilleur endroit informatif au Cameroun, l'Afrique et africains dans le monde entier.
Version Français (French)