ENSP Entrance Examination Revision, Physics & Chemistry (National Advanced School of Engineering) for Engineering schools in Cameroon
ENSP ENTRANCE EXAMINATION REVISION
(NATIONAL ADVANCED SCHOOL OF ENGINEERING)
Concerning the launching of the competitive entrance examination into the first year of the National Advanced School of Engineering in Cameroon, a team came together in order to increase the ability of Cameroonian or any other national reading and willing take this course. The team came came together in order to make certain thing possible since we are in the 1st century. There is theory that states, the more you get used to questions and how to answer them, the more you learn and understand. Here everything is computerized, there is no need of keeping long summaries home because everything is accessible here at anytime using you username and password.
This course will give you some tips on how to succeed both in the written and oral part of the entrance examination.

In doing so, it will give you series of questions both essay and multiple choice type questions and providing you with tips on how to answer them and in tend providing solutions to them as well.

Note that before start taking courses on

kamerpower

, you will need to

sign up (register)

for your own account and make sure that the username and password chosen should be kept secret.

Also note that this course is officially in the French Language.
Those eligible to register and write this entrance examination officially in Cameroon are;
Final year students of the science, technical and industrial series of

Baccalaureate

C

,

D

,

E

and

F

, as weil as those preparing for the General Certificate of Education Advanced level (GCE A/L) in Further Maths, Physics and Chemistry, and who have passed in at least four subjects (Religious knowledge excluded) at the GCE O/L in one sitting.
Holders of the Baccalaureate or at least two papers in the

GCE A/L

obtained in one sitting, excluding Religious Knowledge.

Holders of other equivalent certificates recognized by the Minister of Higher Education.

Note that candidates for the entrance examination into the first year must not be above

25 years of age

.
Below are all the necessary information you need to know about the course.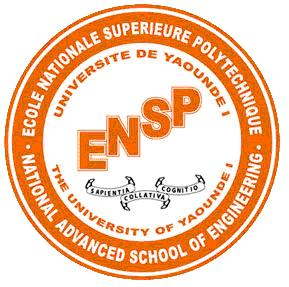 [wpcourse course="1″ module_desc="true" show_title="true" show_desc="true" /]
ENSP Entrance Examination Revision Physics & Chemistry (National Advanced School of Engineering) for Engineering schools in Cameroon
Version Français (French)