Final results EMIA Yaounde 2021-2022 MINDEF Cameroon Tronc A, B1, B2, C and D
REPUBLIQUE DUCAMEROÙN
Paix-Travail-Patrie
PRESIDENCE DE LA REPÙBLIQUE
MINISTERE DE LA DEFENSE
MINDEF Cameroun
No 006550 /CRP/ MINDEF / Yaoundé, the 20 NOV 2020 
LE MINISTRE DELEGUE A LA PRESIDENCE CHARGE DE LA DEFENSE COMMUNIQUE.
Young people whose names follow, in order of merit (kamerpower.com) are declared to be finally admitted to the entrance examination into EMIA Cameroon Military School in Yaounde session 2020 and invited to appear on Thursday in Yaounde at EMIA on December 9, 2020 7h30mn for the start of their training. kamerpower.com There are:
Tronc «A» EMIA (kamerpower.com) 
TONTSA LOIC GASTON

OWONA DAMA GUY FIRMIN

VAMOULSOU MATHIEU

TSE GILEERT

ADAMU DERICK TITI

ZIE DAH RALPH KEVIN

ETEME EBALE GEORGES CEDRIC

AYANG DOUDAH BARTHELEMY

WAYANG DANIEL

MEDANG FOH ROBERT JASMIN

FOAPA TCHIOMTCHOUA EITEL DERRICK

KEMPH ALPHONSE

LAISIN SIBEN ISIDORE GERALD

KEBEYENG BODIONG RAISSA STEPHANIE

OBAMA ODOUMOU ALOYS LEONEL

TATHI YOMI GAEL

OLINGA ARTHUR LANDRY

PAGOUO TCHOUME BRUNO

OYIE NOAH ROMAIN CHANTAL

BOUBAKARY ZRA

ONANENA GUY LANDRY

EYENGA MVE KOH EVAAH

SOULEYMANOU HAMIDOU

MBITA AKONO FRANCK PHILEMON

NYEMB K. NICOLAS HANIEL

BANDI LIGNEGOUA ARISTIDE

NOUKAHOUA NGONO ALAIN BORIS

TAMBA EKWELE CYRILLE CARNAUD

TSILA CYRILLE

TCHINDA DJIPE MAGLOIRE

MINDJEME MINDJEME ROMUALD

EKOBE LUDOVIC

ABDOURAHMAN SALI

MEYOBEME VALERE MAXIME

BOUKANG JOCELYNE QUINCY

ETA CYRIL BATE EPEY

HEMLE NDOK BORIS RICHARD

EYOMAN MADELEINE VARENE

MOZART NANCY OSSAH BIGIANG

NTSAMA MENGUELE STEVE ARNAUD

OUMAROU MAHMOUDA

NGA BIKOE ATEBA ELISABETH CARELLE

TAIKAO AIMEE MICHELE

NOUMA TABI FRANCK MARTINIEN

EBOO EDJIANE LEVY RODDY

ONANA HUGUES FRANCOIS SEBANE

NGWENE LOUBE JOELLE ESTHER

HASSANA SALIMA

AKONO ANDRE LIONEL

BEKONO NTAMAK YVAN PATRICK

ATEBA NLEND JEAN STEPHANE

BANDERA RODRIGUE ACHILLE

ETOUMAN LIONEL STEPHANE

MEDJO MERMOZE

MENGUE PRINCE DEPAZI

METOUGUE EPANG CHRISTIAN GIRESS

TAMACHAMBI AKEFU CHRISTIAN

DJAMA ISMAILA

ABOUI ELIETTE CAROLE

GUILE KLEF MARTIN

ESSONO JOSEPH PATRICK

GUENA HAINGME MIBRELLE NANCY

ANGUE MBABE ORCHELLE DORIANE

ASSIGA JOSEPH IVAN LOIC

MESSI NOUMA PIERRE LANDRY

MOULIOM CHARLY RAOUL

NDJAGA JULES OLIVIER

NKEMBATAAH TEOLE MBOLE AUGUSTIN

OUSMANOU BAWA

NTYE ESSIANE MURIELLE LARISSA

TAH BEDIVERE ACHU

OUSMAN ABDOULAYE

SANGALA INGRID MANUELLE

ATANGANA TSOUNGUI JEAN BOSCO

BOGSO ADOLPHE LOIC

ENYEGUE MBOLONG HENRI MICHEL

ABE STEPHANE SERGE

BOUTOU FABRICE YVAN

FOUMANE INGRID NICOLE

GARGANA FABIEN

TOLO TELESPHORE

ZAME OBAME PEGUY

EKANGA JEAN MAXIME

NWENTUMNDZE JONATHAN PEMUNTA

MENGUE M'EVINA GEORGES WILLIAM ALEXIS

ABENA NANG HANS KEVIN

NGANKOU ARMEL PATRICK

MVONDO TAMWO WILLIAM FRANK

ESSAME ESSAME MONPLAISIR

NGBATOU MFENDOUN MOHAMED

AGBOR FRANK DONALD

IBRAHIM YEGUIE DJIBRIL
Tronc «B1» EMIA (kamerpower.com) 
Sergent Chef WHEALTON EYOUNGOU BEATRICE

Maréchal de Logis Chef AFANE MINKO OLIVE ARNAULD

Maréchal de Logis OUSMAN ADAMOU

Maréchal de Logis ABANDA CYRIAQUE

Maréchal de Logis ELMON AFOU MBAH

Sergent Chef BEKALE MVONDO BERTRAND DODY

Maréchal de Logis Chef APOU PIERRETTE

Maréchal de Logis Chef BESSA DIEUDONNE PATRICK

Sergent Chef KOUAMO DEUMENI FABRICE

Maréchal de Logis Chef NANJIP TEKAP PATRICK RAMSES

Maréchal de Logis Chef ALIM HAMADJAM

Sergent MENANGA JOSEPH AIME
Tronc «B2» EMIA (kamerpower.com) 
Maréchal de Logis Chef UM MANGA JEAN

Maitre TALLA PRINCE HILAIRE

Maréchal de Logis Chef YOUGOUDA SAMBO

Maréchal de Logis Chef NGOUNOU NGUEKAM JEANNE

Maréchal de Logis Chef PARITO PARTITO ARMELD

Maréchal de Logis Chef NDENG ZE FLAVIENNE GABY

Maréchal de Logis Chef TAMBONG MARCEL NGAH

Maréchal de Logis Chef NTYE NTYE FRANCIS YANNICK
Tronc «C» EMIA (kamerpower.com) 
ENDAMEYO EDDY BERNY

MBESSE JULIEN HAMED

WOUALAGHULA EMCHEU DAVID ROLAND

TEBU TACHIM WILLY CHRISTIAN

NSOSEKA RODRICK LAFON

NDAM ABDOU RAMANI

MEDOUMBA JIRREN FRANK

NKONGHO MAC ARTHUR NKONGHO

BILOA ETEME YVES ERIC

NKO'O MFOULA GILLES HERVE

KITIO VICTOR

TANGIM NEVILLE AWUNGANYI

WAMBO NDASSI MANDELA

YASSER ARAFAT

ASSAMA MICHEL CEDRIC

NKWIN MEMBO JOSEE

MENGONG LYBERT MICHEL

ETETA'A AWA'A GUY-ROGER

APUSE CLEMENT AJANG

MVILONGO FOUDA ABDON CHAMBERLIN

ANGE EVAN EVARISTE OWONA

MAIRAMA DASSO BAKARY

ASSAE ZOE PHILIPPE

BAKOUDE PIERRE-FILS

NKODO DOMINIC ROGER

MEKONDANE MBA MAX DANY

EMVOUTOU LEON RODRIGUE

BANBARA DOBA JOEL

MOHAMMAN NOUHR

BELLA ASSO'O EMMANUEL MICHEE

LORCY JEAN MATHURIN

NNA BERLYSE GLWADYS

OYONO ZOA DARIL CHAMBERLIN

NYANGONO ABONDO MARIE BERNARD

TCHOIFINE JIGOUBE MAGLOIRE

TENYEH HERMANN TEKWE

TIMCHIA ELMA KISUH

WOBYEB MOMA CALIXTE

ATANGANA NKOA GODEFROY-FREDDY

AVA AUDREY BORIS

MONLUH MFOUAPON HAMED

DJOUBEIROU SADOU

MENTANG NGUISSI DARLOT JACOBIN

NGOUTTI JOEL DEFERRE

MEBENGA MBALLA JEAN-LOUIS

EWOUKEM ELAT BRICE

IBRAHIM EL-HADJ HASSAN

SANGARA NDAYA BERNARD

METIEGE EBONG TAKU

NGONO NKOA MADELEINE ARSENE

KOME IVO EPIE

MESSI NKONO ENZO FRANCOIS

ZE EKOTO FREDY

AWOUNDJA JACQUES ROGER

BEKONO JEAN-CHRISTOPHE

ASSOKATH STEPHANE

KO MAMA CHRISTELLE CHARLINE

NGONDI SAMUEL JUNIOR

MBOUM EDINGUELE DAVY GILDAS

ZEH MBA MARIE CECILE

AMAOUISSA ANDRE

DZOU TSANGA JOSEPH

SOUMANA KAGOMBE TCHOUM-PAING FABRICE

BOADE JOSY LANDRY AURELIEN

MANI ONANA IGNACE MEGANE EMMANUELLY

SANGON A MPANG DONALD CHAMBERLAIN

BIEM BI BIEM MARTIN ROMAIN

MESSOA ATENGA ETIENNE GERARD

ANYOU NNA ADRIANO

EKOBENA OLIVIER FLORENT

NDZIE BILOA MARIE FRANCOIS

EBOLO MEDJO ASTYANAX

OYONO BIYONG QUENTIN ROGER

MBARGA NDI JEAN CHRISTIAN ORTIZ

MINTOUNOU KONO SABINE MARLENE

BIDJA OWUNDI GILLES DANIEL

SAMPAON ENOW OROCK
Tronc «D» EMIA (kamerpower.com) 
NFOH EHODE CASSANDRE

ANOUKAHA TEUFACK GERVAIS

WOKDEN JOSEPHINE SONIA

PEMBOURA NGOU DOMINIQUE ESTELLE

GUIMA NDOUMA ALAIN

YOUMBA EBEN ANNE CATHERINE

KOLLO NANE ERIC

PILO NDIBO ROGER GUY

EKONO NNA ALBERT PATRICK

NSANA MBA MADELEINE 
Resultats definitif EMIA – Final results EMIA Yaounde 2021-2022 MINDEF Cameroon Tronc A, B1, B2, C and D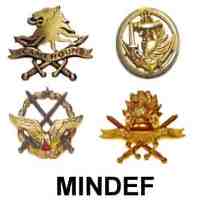 Kamerpower est un hub pour les étudiants, les demandeurs d'emploi et l'annuaire des bourses d'études. Le site fournit des informations informatives gratuites concernant les concours, des opportunités éducatives, Universités, Résultats, Jobs, Stages, Épreuves, Conseils etc, Le meilleur endroit informatif au Cameroun, l'Afrique et africains dans le monde entier.
Version Français (French)