Job offer Elizabeth Glaser pediatric aids Foundation Field Operation Support Staff
Job offer Elizabeth Glaser pediatric aids Foundation Cameroon Field Operation Support Staff.
Job offer Elizabeth Glaser pediatric aids Foundation. The Elizabeth Glaser Pediatric AIDS Foundation (EGPAF) is a global leader in the fight against pediatric HIV and AIDS, working in 15 countries and at over 7,000 sites around the world to prevent the transmission of HIV to children, and to help those already infected.
Through a grant from UNITAID, EGPAF will introduce and scale-up innovative point-of-care (POC) early infant diagnosis (EID) in nine African countries. The Project will enable the testing of up to 215,000 HIV-exposed infants, resulting in increased pediatric HIV diagnosis, earlier initiation of infants on ART, increased pediatric ARV coverage, and improved survival of HIV-positive infants.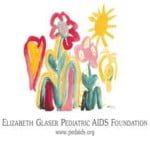 We are looking for a EGPAF–UNITAID POC EID, Field Operation Support Staff who under the guidance of the Strategic Information and Evaluation Officer:
will work to ensure success of the EGPAF Project's agenda of improving POC EID through continuous quality improvement, data quality assessments, technical assistance and capacity. Building to EGPAF Project's technical staff and health care workers at the National, Regional and facility level in support of strategic information activities;
S/he will provide support to M&E and data management components within the EGPAF Projects and at the facility level.
Required Qualifications :
Language: bilingualism (French and English). However, fluency in English is a key requirement in the North West and South West Regions whereas French is a key requirement in Centre and Littoral Regions. In addition, being able to write and mentor somebody else in the other language is absolutely required;
Level : University degree.
Degree in : laboratory, public health, or other cadre of health system.

Minimum of 2 years' experience in working for HIV/AIDS programs.

Have a good Knowledge of Microsoft Office Package, Familiar with Excel, Access, Epi-Info.

Other skills required: Good interpersonal skills, available and flexible on times, be interest in public health, be rigorous and motivated.
How to apply?
Email a cover letter and CV to egpafrecruitment@gmail.com
The subject should read UNITAID POC EID Field Operation Support Staff.

Deadline for applications: 31st August 2016.
PLEASE Kindly note that only shortlisted candidates will be contacted.
Job offer Elizabeth Glaser pediatric aids Foundation Cameroon Field Operation Support Staff.
Kamerpower est un hub pour les étudiants, les demandeurs d'emploi et l'annuaire des bourses d'études. Le site fournit des informations informatives gratuites concernant les concours, des opportunités éducatives, Universités, Résultats, Jobs, Stages, Épreuves, Conseils etc, Le meilleur endroit informatif au Cameroun, l'Afrique et africains dans le monde entier.